"Art" breeds "intuition", which promotes courage in future generations.
When babies hear music, their bodies naturally move or dance to the rhythm. They don't react to just any sound, but sounds that they consciously like. Whether it be soft, upbeat, or quiet music, different babies seem to like different types of music. Similarly, babies recognize colors and color combinations they like and therefore can pick out pictures that they like. Before they are aware of it babies can already appreciate things they deem beautiful, and this is that sense of "intuition".
During the process of growing up, babies

About Solfege and Rythmique Lessons
What are Solfege and Rythmique?
Solfege…The basis of enjoying music, such as listening to the sounds, beating to the rhythm, singing, and reading notes.
Rythmique…Education to extend the intellectual and emotional senses through a combination of physical exercise and music.
3 Reasons to Consider Introducing Solfege and Rythmique at a Young Age
① 1) Introduce Communication Skills
Solfege and Rythmique emphasize the skills of listening carefully, cooperating with others, and expressing yourself. These skills become the basis of learning how to communicate. Through music, children can learn such crucial skills needed to form bonds and connections with others.
②  Collective Stimulation Fosters the Ability to Think and Concentrate
Rythmique does not just consist of fun play and choreography, but centers on the ability of being to tell different sounds apart and move accordingly. This fosters the skill of taking in information and processing it, which is a skill vital not only in music. This encourages a stronger sense of critical thinking and concentration.
③ Connects with English and Internationality
Our students at Kamalei International School are already exposed to English and an international mindset on a daily basis, but introducing Solfege and Rythmique into the mix can greater heighten their skills. If a child's ears are more exposed to English and music before the age of 6, it is believed that their concentration and ability to tell sounds apart is greater.
It is often said that music is universal, understandable through national or cultural borders. With a greater understanding of music, Kamalei students will be even more ready for international communication. We hope that music will become another key for our children to unlock greater potential and richer connections in life.
*We also have individual violin, piano, and solfege lessons available. However please be aware that we may not be able to accommodate certain requests.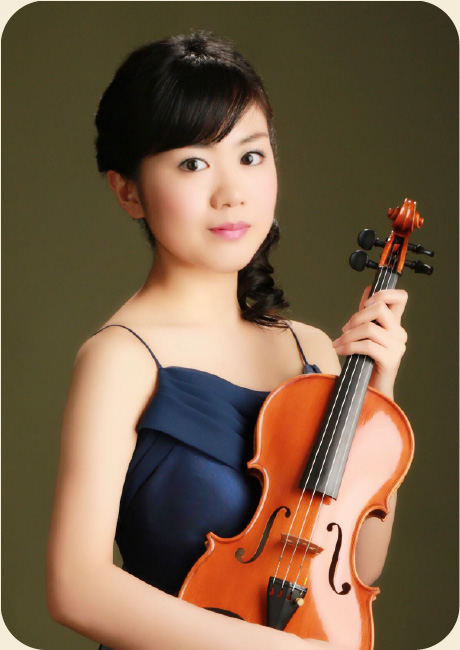 Violin Teacher
Kyouka Shigeizumi
Violin・Solfege・Rythmique
Kyoka Shigeizumi began to study solfege at the age of 3, violin at the age of 4.
She received her Bachelor of Music degree in violin from Toho Gakuen School of Music.
She has gained several awards, including the 1st prize at Cecilia International Music Competition Chamber Music Dpt. and a prize at the Junior Classical Music Competition in Japan.
She is actively involved with performances in lobby concerts, nursing homes, weddings, and parties, as well as educational programs at elementary and junior high schools.
Her violin teachers include Yoko Kobayashi and Isako Shinozaki.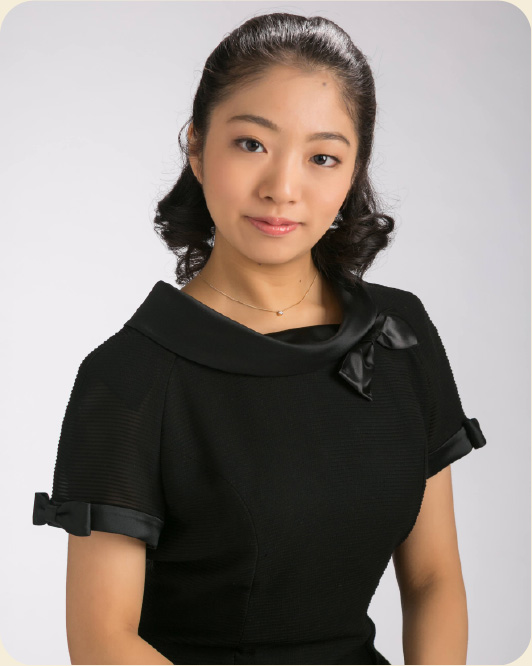 Piano Teacher
Mariko Endou
Composition・Arrangement・Piano・Solfege・Rythmique
Mariko Endo began studying piano at the age of 6, and composition at the age of 11.
She received her Bachelor of Music degree in composition from Toho Gakuen School of Music in 2017, and completed postgraduate studies in 2020.
Ms Endo won the 2nd prize (no first prize awarded) at the 22th TIAA all Japan composer competition.
Her piece "Sparks fragments" was selected for The 43rd International Computer Music Conference.
In 2019, she was the winner of the Piano Arrangement Audition held by PTNA & music magazine "Monthly Piano".
Currently, she is appointed as a lecturer at Toho Gakuen School of Music.
She studied composition with Naoto Ohmasa, Osamu Katsuki, Teruaki Suzuki, Ikeda Tetsumi, studied piano with Naomi Mukae, Iku Miwa.

Through "Food", we establish our identity.
One of the unique components of Japanese culture is the ability to enjoy the changing of the four seasons along with the ingredients and food that accompany each season. Each season provides not only fresh ingredients, but ingredients that encompass the very life force of nature. At Kamalei International School, we have welcomed a top Kyoto cuisine chef to provide rich, flavorful Japanese cooking and to instill a sense of Japanese identity through taste.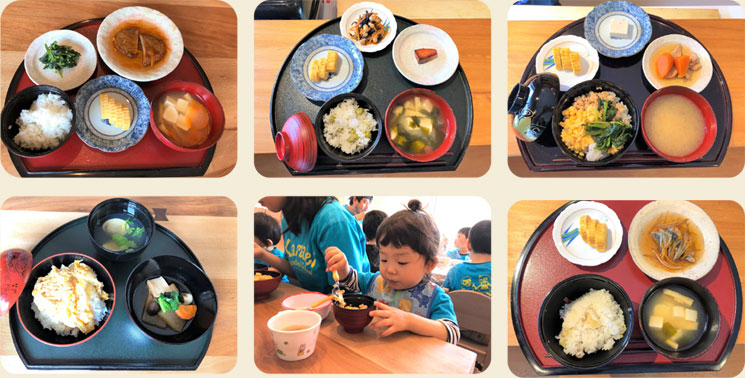 ※ Lunches are usually served on child-friendly tableware.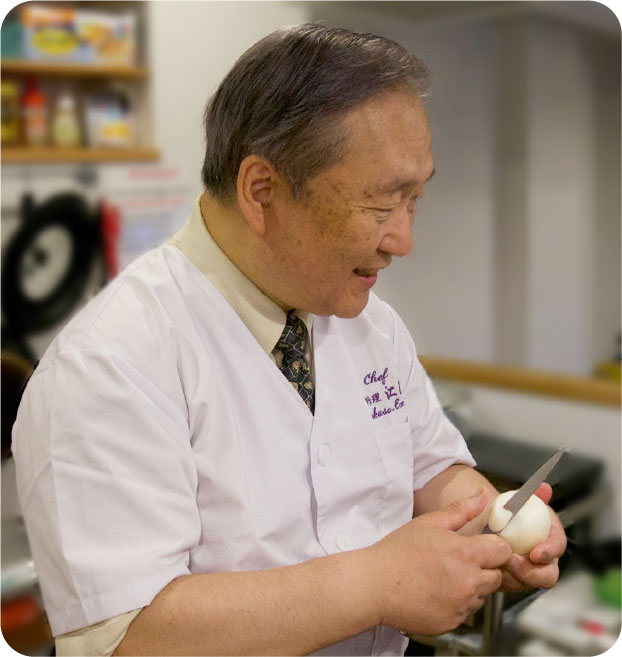 Chef
Hiroyuki Emori
Born in Tokyo
Kyoto Cuisine Ginza Mibu Chef (19 years)
Kyoto Cuisine Ginza Emori Owner and Chef
Kyoto Cuisine Asakusa Emori Owner and Chef
Chef at Prince Akishino and Princess Kiko's Wedding
Asakusa Emori awarded Michelin Star 3 years in a row