We at Kamalei International School accept admission at any time. Enrollment even after a semester has started is welcome, so please do not hesitate to apply.br
Please download the application forms below for enrollment.
(You may also apply by sending documents via email.)
If you have any questions or concerns, please contact us via telephone or Contact page.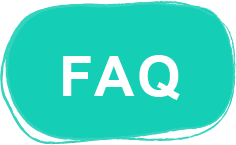 What you should know about Kamalei International School!
Is Kamalei a nursery school or kindergarten?

Kamalei currently operates as an English school and unlicensed childcare facility.

Can I enroll my child for one day only?

You may sign up for one day of class during our seasonal programs (ex: Summer School). Regular enrollment must follow fixed terms.

How old must my child be to enroll?

At least 2 years old for Preschool, 0 for Baby School, and 3 years old for After School.

Are all classes in English? Is it OK if my child cannot speak/understand English?

All classes are held in English. However most of our teachers and staff can also speak Japanese, so please feel free to ask any questions in either English or Japanese.

Are the teachers native English speakers?

Our staff consists of native speakers and bilingual Japanese teachers.

What kind of extracurricular activities are included in the curriculum?

We at Kamalei value the importance of learning through new experiences, so we incorporate a wide range of activities outside of the classroom including trips to the zoo, aquarium, museums, and various other outings.

We, the parents, can only speak Japanese. Is this OK?

Yes, there is absolutely no problem.

Is Kamalei eligible for free childcare?

Since Kamalei is registered as an unlicensed childcare facility, you may be eligible for government subsidies. You must first receive a "Certification for the Need of Childcare" from your ward. Please contact us for details.

Do I need to prepare a bento/lunch for my child?

We offer a lunch service for our Preschool programs. However, we cannot accommodate allergies/special dietary needs.

What kind of food do you serve for lunch?

We at Kamalei strongly value food education, a balanced diet, and learning about culture through taste. Please refer to examples of meals we offer on our chef's profile page.

Can I enroll my child for Summer School only?

Yes, you may sign up for our Summer/Spring/Winter programs, Halloween Party, Christmas Party, and other such events even if your child is not a Kamalei student.

Can the school bus pick up/drop off my child in front of my home?

We will pick up and drop off your child at the address you provide. However, please be aware that the bus cannot travel to certain areas.

Can the school bus pick up my child from another preschool or elementary school?

In the case of an elementary school, the bus can pick up your child at a designated time and place outside of the school grounds. In the case of a preschool, please contact your preschool/kindergarten first.

Can I view the school facilities?

We do not accept requests for facility tours only. Please sign up for a paid trial lesson (reservation required).
※ Trial lessons are 5000 yen. Please pay on the day of the lesson.
※ Trial lessons are limited to once per person.
※ If you sign up for a course after your trial lesson, we will deduct the cost of the lesson from the enrollment fee.

If you wish to sign up, please send us a message through the Contact page.